LOCATION
City of Dornbirn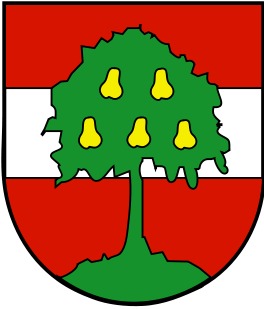 The largest town in the Rhine valley is considered a shopping town, and the hustle and bustle around the market square and the Church of St Martin, with its many small shops and businesses, certainly supports this reputation. It is not without good reason that boutiques flourish alongside well-known chains and cafés, since the centre is an extremely popular destination for shopping trips.
However, Dornbirn has much more to offer than just that. Some of the highlights are
Karren/Karren Cable Car
Wonderful hike and walking routes, breath-taking view of the Rhine Valley The Karren is a very popular meeting place in the region. It is starting point of many beautiful hiking routes but it is also very relaxing just to stay at the Panorama restaurant at an altitude of 976 meters whether to have a meal or just enjoy the view of the Rhine Valley. In just five minutes the cable car will take you high over the roofs of the town giving you a beautiful view of the meeting point of three countries during the day and the sea of light at night.
Rappenloch- and Alploch Gorge
In the mountainous area behind Dornbirn two very spectacular jewels of nature are hidden but are well known beyond the region – the Rappenloch and the Alploch gorge. For ten thousands of years the water of the Dornbirner Ach river has eaten its way through the limestone turning it into these two wild romantic ravines. Today it is an awe inspiring sight for the visitors watching the water rushing through the rocks. Adventurous food-bridges take you through the gorge and past extraordinary rock formations.
Rolls Royce Museum
The largest Rolls-Royce Museum in the world displays around 70 of the most significant Rolls-Royces ever, situated in a historical industrial building. In addition to Phantoms from the 1920s and 1930s, you will find the parade car belonging to the Queen Mum, the touring cars belonging to King George V, Prince of Wales King Edward VIII and vehicles owned by Lawrence of Arabia, Aly Khan, Malcolm Campbell, General Franco and many more.
inatura – Adventure of Nature
The inatura is an interactive exhibition as well as a documentation centre and research facility. The modern museum concept, interesting architecture and child-oriented, interactive presentation of the objects make this revitalised industrial building into an attractive outing.