GOODIES
After Event Sale of Goodies
Following the NAF World Cup, we have limited remaining stock of various goodies that were sold in Dornbirn or given to participating coaches as part of their ticket cost. If you missed out on the event and have been cursing your luck, or simply couldn't get one of our beautiful pitches home on the plane, this is your opportunity to purchase some fantastic merchandise from a historic event!

There's more. The NAF have donated their extremely limited stock of rare NAF block dice to be included in this sale. If you are a collector and don't yet own the dark blue, dark green, orange or red block dice (and cannot afford exorbitant eBay prices!), then this is the sale for you! The NAF have made this gesture following the final WC accounts becoming available, and they want to encourage your generosity to compensate for World Cup organizers making a loss due to some unforeseen circumstances and lower than expected merchandise sales on the weekend. If you're just the generous type and you have all of the Dornbirn merchandise, you can simply donate via this link.. Dice will not be sold separately, and this offer is only available while stocks last.

This is a one-time, limited stock sale. None of the World Cup goodies will be reproduced, and the NAF's stock of rare, early block dice will be exhausted. When they're gone, they're gone!

If you are interested and want to know the cost of each item, please write us an email.
Pitch
We have still a few World Cup pitches left, only 500 of these were made, so they are really limited. Each pitch has the following features:
3-piece pitch with static grass and World Cup insignia, with square sizes according to the BB2016 edition, incl. clamps to hold them together
2 individuell dug-outs, unpainted, which have squares for your RR counters
1 center piece with a sin-bin for sent-off players
1 score board to track turns and the current score
2 kegs
You can see more detailed photos of the pitch by following the link.
T-Shirts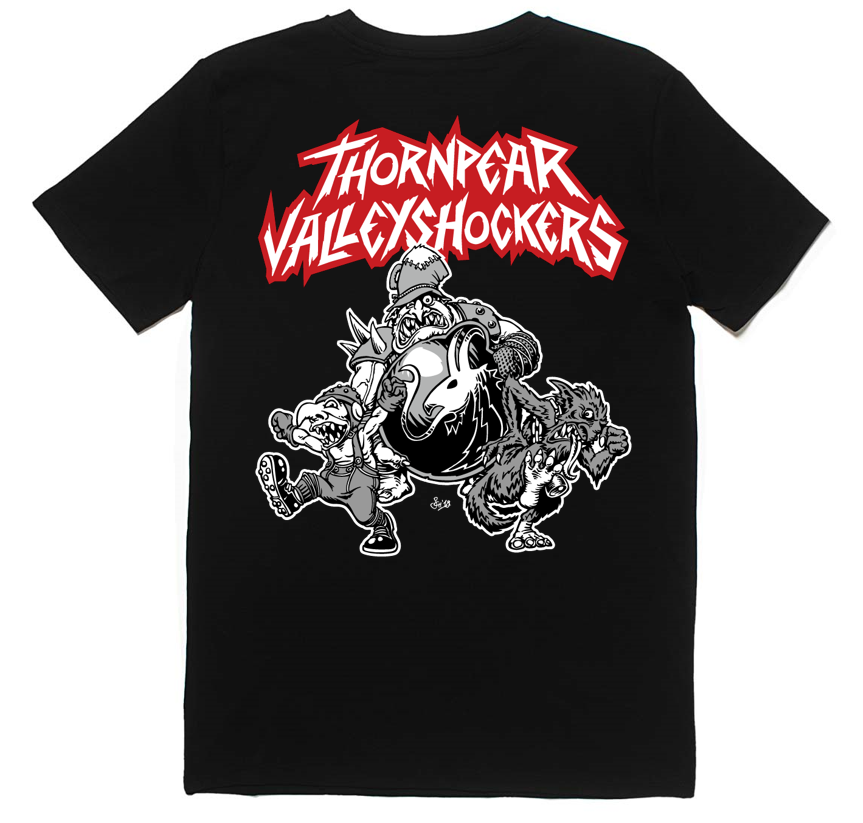 There were two kind of t-shirts created for the event. The first one is a black tour-t-shirt of the Thornpear Valley Shockers and the second one is a white shirt, which all participants got at the event. Sizes are S to 4XL (unless sold-out)
Dice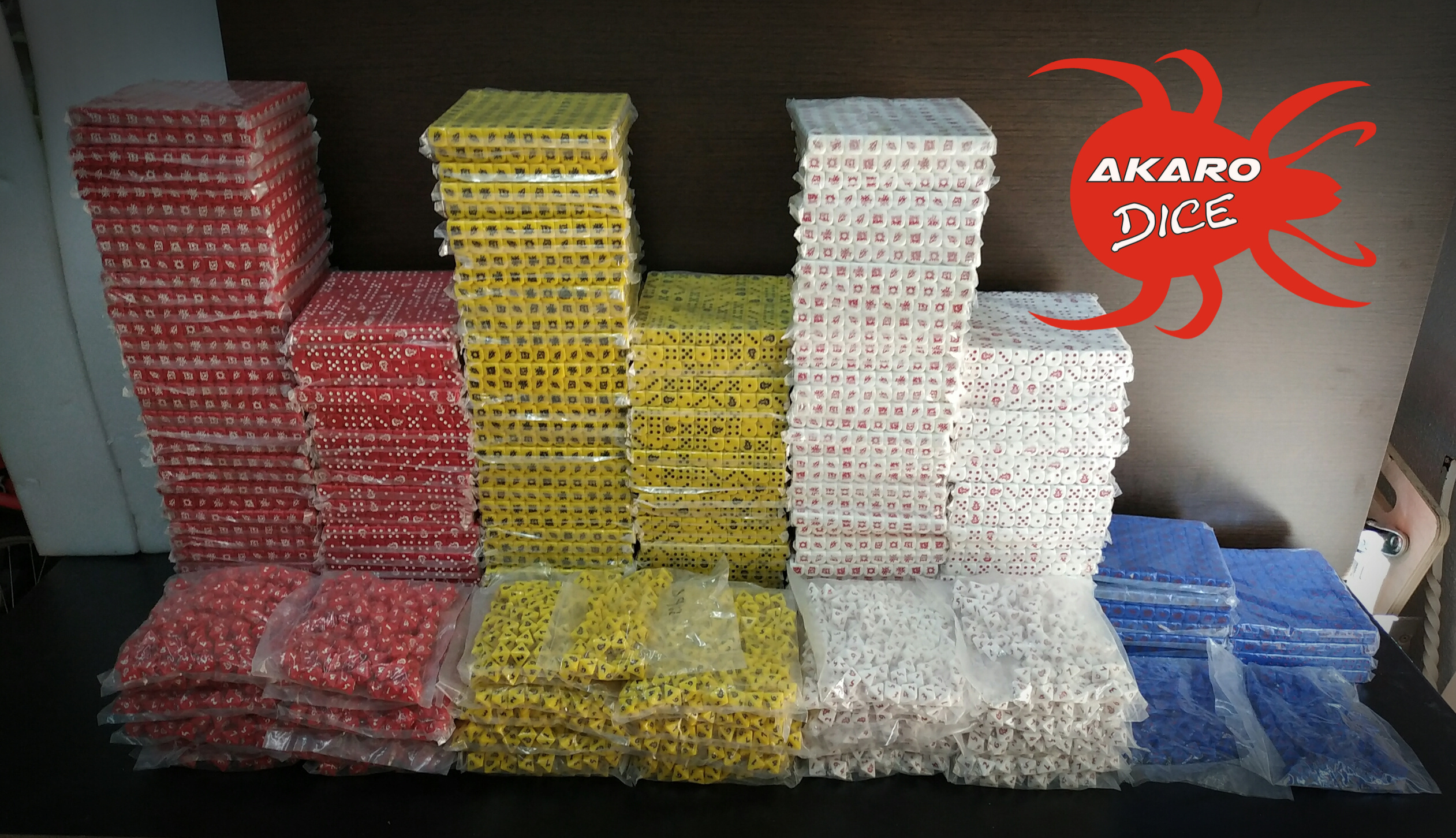 The Event dice was produced in 4 different colors (white=Austria, yellow=Germany, red=Switzerland, blue=Liechtenstein). Except of the Liechtenstein dice only 1200 sets were produced for each color and for the Liechtenstein dice only 200 sets were made. The Liechtenstein dice were supposed to be given out for the dice raffle for the tournament series all over the world and also for spot-prices during the event. Due to some unexpected circumstances we still have a few left, so we will only sell these dice in a full-color-set order (sets of all 4 colors), including a nice dice bag. So get them while we have some left.
Skill-markers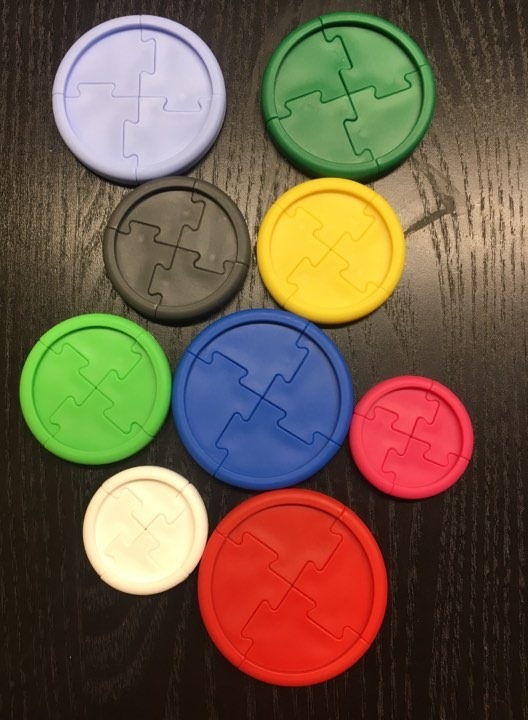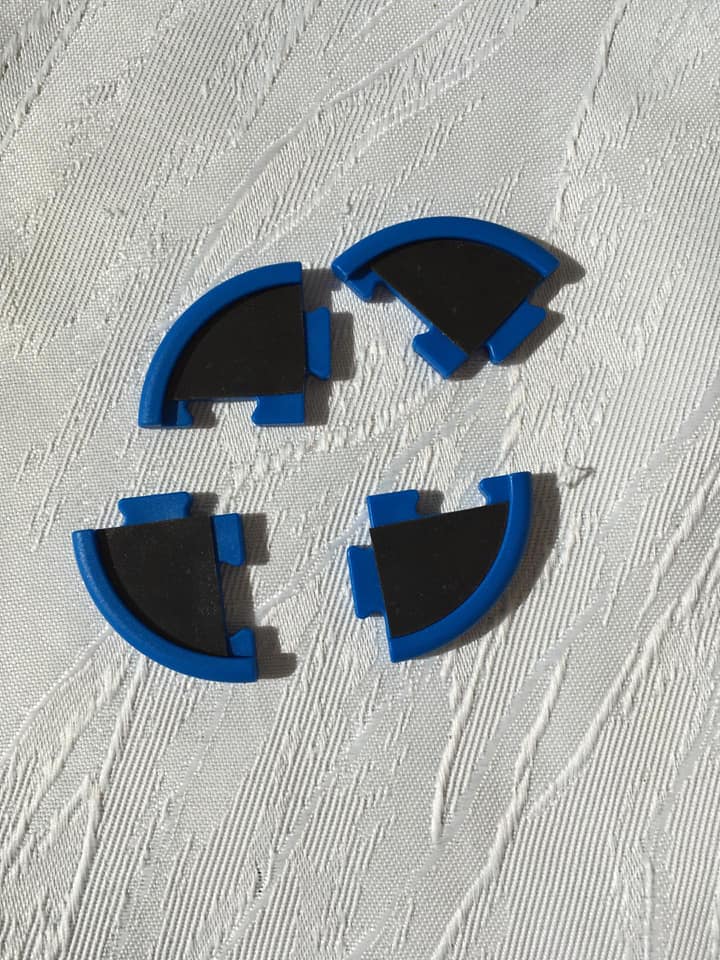 For the event special puzzle skill markers were produced and given to the participants (with a long, long wait time for most). There are markers for base size diameters of 25mm, 32mm and 40mm. Some colors are not available any longer, but this item is the only item, which we will re-procude if a certain demand it there. The list of all color combinations for the skills can be found in chapter 9 of the event rules. Each marker comes with 4 quarter-circle puzzle pieces and the iron foil sticker (you still need super glue to really attach them to the marker). We also have circular magnets left to be attached to the base of your miniature, but there are sold separately from the markers
Historic NAF block dice
People who take at least 35€ worth of merchandise, have the change to purchase one set of historic NAF block dice. If you purchase more than 200€ worth of merchandise, you'll get one set for free. For detailes information, just send us an email.