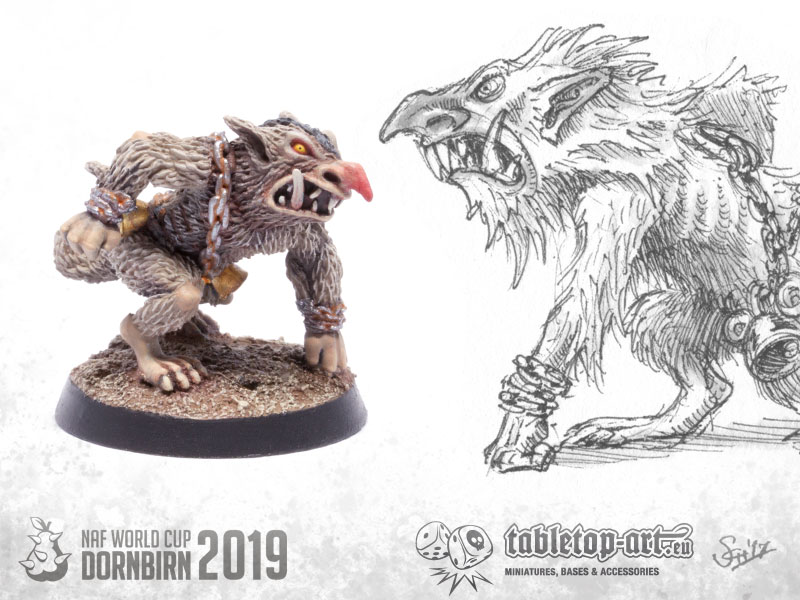 Kruen "Stinky" Steelbreath
Kruen "Stinky" Steelbreath is one of the most hated players of the whole league. This includes not only his opponents, but also his own teammates. The reason for this is his extreme body flavour. While munching on his favourite cheese Harzer Roller he becomes a real menace on the field. His job on the pitch is to get a close a possible to opposing throwers to disturb them to an extreme degree. In a game back in 2510 against the Wood Elf team "Rosy Butterflies", he managed to cause 3 fumbles and 2 interceptions, which he caught himself of course.
His favourite cheese is Harzer Roller.
Statistics
Age:
19 years
Height:
5'34"
Weight:
112 lbs.
MV:
7
ST:
3
AG:
3
AV:
7
Skills:
Disturbing Presence, Foul Appearance, Pass Block, Catch
Career Achievements
Completions:
0
Touchdowns:
7
Interceptions:
10
Casualties:
5
MVP Awards:
0
SPP:
58
Awards
Most Hated Player 2514-2517, Most interceptions 2516, Nurgle Stinker of the week awards: 39